The Health and Safety Executive defines stress as "the adverse reaction people have to excessive pressures or other types of demand placed upon them".
You could say it is when you feel angry, irritated, overworked, tense or depressed. Whatever you mean there is definitely something negative going on. Lets take a look at some of the signs and symptoms.
Physical States
Sweating
Stomach churning
Butterflies
Dry mouth
Headache
Shallow breathing
Vomiting
Insomnia
Emotional States
Angry
Sad
Panic
Irritable
Agitation
Cognitive
Worry
Dread
Fear of death
Nightmares
 
 
 
 
Stress starts with a perception of a threat. Stress is a physiological state in which the physical and mental energy used up by the system to cope with pressure is greater than the body's ability to restore that energy. Different perspectives can lead to stress, your system may be flooded with adrenalin because you have just fought off a mugger. It may also be flooded with adrenalin because of some change in your life.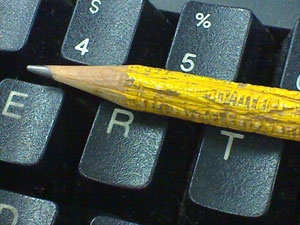 Your system may also be flooded with adrenalin for no other reason than the thoughts you are having, something that hasn't even happened yet and may never happen. As a result, if the stress is not managed, it can have a detrimental effect over our physical and mental health. In extreme cases prolonged stress can lead to an array of problems: heart disease, strokes, high blood pressure, insomnia, fatigue, rashes, hair loss to name but a few. Our performance is affected; we start to function badly; fall ill and can find our lives threatened. The way you view the world ultimately triggers the stress response in your body.